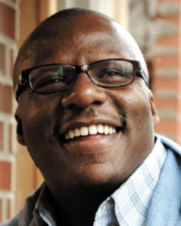 Bryan Scottie Irving
President/CEO
Bryan "Scottie" Irving is the Founder and Principal Owner of Blue Skye Construction, LLC. The company operational focus is construction and development for commercial, retail, government, private and public properties.
Mr. Irving provides executive leadership in the planning and strategic growth of Blue Skye Construction LLC. The company is in partnership with the DC Government and the Deputy Mayor of Planning and Economic Development (DMPED). Mr. Irving is responsible for working with the DC Government to procure new project. He is a 30-year veteran of the construction and development industry in his hometown of Washington, DC.
Mr. Irving is active in business and civic organizations in the community. He serves as a board member for the District of Columbia's Housing Finance Agency and the Boys and Girls Club of Washington. He is involved in numerous local charities ranging from mentoring at Francis L. Cardozo Education Campus, to giving to homeless prevention initiatives. Through construction, he has made it his mission to help improve the community and work diligently to build a better Washington, DC.
Education –
Bachelor of Science in Sociology, Central State University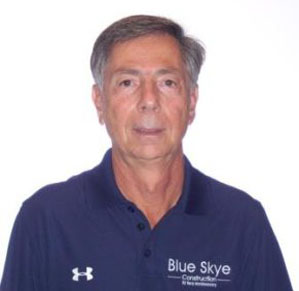 George P. Mavrikes
Managing Partner
George Mavrikes is one of the founding partners of Blue Skye Construction and Development LLC. He responsible for overseeing finance and development.
Mr. Mavrikes also oversee the pricing of bids and projects. He negotiates with subcontractors as well as commercial entities.  Mr. Mavrikes has more than 35 years of experience and leadership in finance.
Prior to Blue Skye Construction he was the President of Mavrikes & Associates, Inc. He represented and managed National Football League players; negotiating more than $200 million in contracts. Mr. Mavrikes currently serves on the Board of Directors for Cerno Communications, Inc., Kamis Professional Staffing, Vintage Settlements and Bullis School.
Education –
Bachelor of Science in Business Management University of Maryland College Park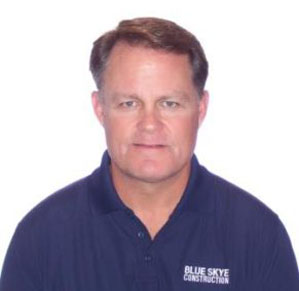 Scott Whittier
 Founding Partner/CFO
Scott Whittier is the Managing Member at Blue Skye Construction LLC. He oversees the company's financial operations.
Managing the accounting for both Blue Skye Construction and Development. Mr. Whittier is responsible for accounting, budgeting, payroll, bonding, and financial reporting.
Education–
Bachelor of Arts in Communications, University of Maryland
Master of Science in Health & Physical Education, Virginia Polytechnic Institute & State University
12 Credits in Real Estate Finance toward Master of Science in Real Estate, Johns Hopkins University Washington, DC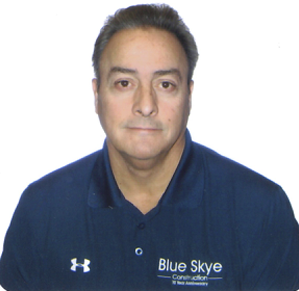 Mark Bargas
Vice President of Construction
Mark Bargas is the Vice President of Construction at Blue Skye Construction LLC. He delivers executive leadership in the areas of construction management, procurement, and contract administration and estimating qualities.
Mr. Bargas successfully managed the award-winning LEED Silver Rosedale Recreation Center project. His expertise includes Institutional renovation, government construction, and renovation. He was also a vital part of the $14 million construction of multiple buildings at Fort Detrick.
Mr. Bargas has more than 25 years of experience in construction. He is an expert in commercial, retail, government, institutional, public and private construction, construction procurement and contract administration procedures.
Education–
Associate of Arts in Construction Management, Frederick Community College