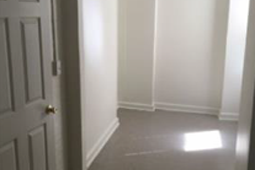 Client: Hope and Home Inc.
Overview:Hope and Home was an interior rehabilitation project. The scope of work included the replacement of the roof, kitchen renovation and bathroom renovation. The project included the installation of new floors and paint throughout the house.
This project was designed to help low-income homeless families.
100% of the subcontracting work included CBE, LSDBE and Section 3.
We also provided supervision for the interns from the Phelps Academy internship program.
Architect: ?
Project Type: General Contracting
Contract Value: $600,000