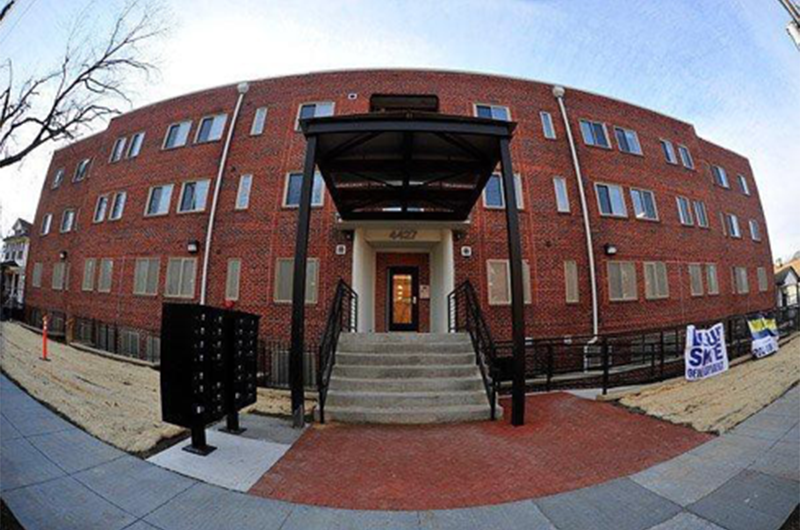 Client: Blue Skye Construction
Overview:The Hayes Street Apartment project was a complete interior gut of 28,500 SF of building to the structural skeleton of the masonry structure. The project was the creation of 26 units and a community room.
The scope of work included the replacement of the structural flooring, and window replacement. New electrical, mechanical, plumbing, sprinkler, fire alarm, windows, storefront, steel canopy, metal railings and site utility connections were installed. The building is ADA accessible with a chair lift in the rear and ramp to basement level in the front along with 4 ADA compliant units.
The project was executed using DC approved 3rd. party inspectors, surveyors and permit expeditor under contract to Blue Skye Construction. It exceeded its goal of CBE and LSDBE participation by subcontracting over 80% of the work to certified firms. Three firms designated as Section 3 business concerns by HUD where contracted to executed work on this project. In addition, Blue Skye Construction hired 4 DC residents from the Lincoln Heights Housing Development to work on the project through construction.
Architect: ?
Project Type: General Contracting
Contract Value: $4.5 Million